NishDish Marketeria
& Catering
Your friendly neighbour, Since Always.
NEW HOURS for NishDish!! Starting Nov 2019 we will be open for restaurant guests on Friday, Sat and Sundays ONLY! Good news is catering will keep on expanding!
NishDish has been catering for 15 years and opened a restaurant at 690 Bloor Street West in spring 2017.
NishDish's menu has been crafted by Chef Johl Whiteduck Ringuette from many knowledge keepers and ancestors of hunters and gatherers who have shared and taught their families Indigenous food practices. Our ingredients are sourced locally and seasonally from many different First Nations communities, from the Wild rice (manoomin) people to the Traditional Indigenous gardeners. This means the menu will change frequently! During weekends it is ALL DAY BRUNCH, with a selection of mains and sides to suit different dietary needs and appetites including game meats, gluten-free and vegan dishes.
NishDish is a business built on traditional Anishnawbe (Nish) food. Over the last 15 years NishDish has grown as a catering business and is now operating a new storefront marketeria. We are proud to be a First Nations Owned and Operated Food Emporium specializing in our Native cuisine and culture right here in Toronto, Ontario.
NishDish is a casual, quick service counter and cafe in the daytime during Fridays, and weekend only and a private working catering kitchen from Mon to Thurs. We offer a short menu that frequently rotates depending on the Traditional Feasts and events we are working with.
We invite you to come and celebrate and experience traditional Indigenous food as medicine nourishing the spirit.
We appreciate all the interest and warmth the community is already giving us in response to our space!

We look forward to further animating the space through community programming, education, harvest feasts, and special meals.
Get in touch at nishdishcatering@gmail.com and browse Menu and Catering sections.
Phone
416-855-4085
Location
690 Bloor Street West
Toronto, Ontario M6G1L2
Hours

New Hours
FRI 10am–7pm
SAT-SUN 9am-6pm
CLOSED
Mon - Thurs for dedicated prepping and catering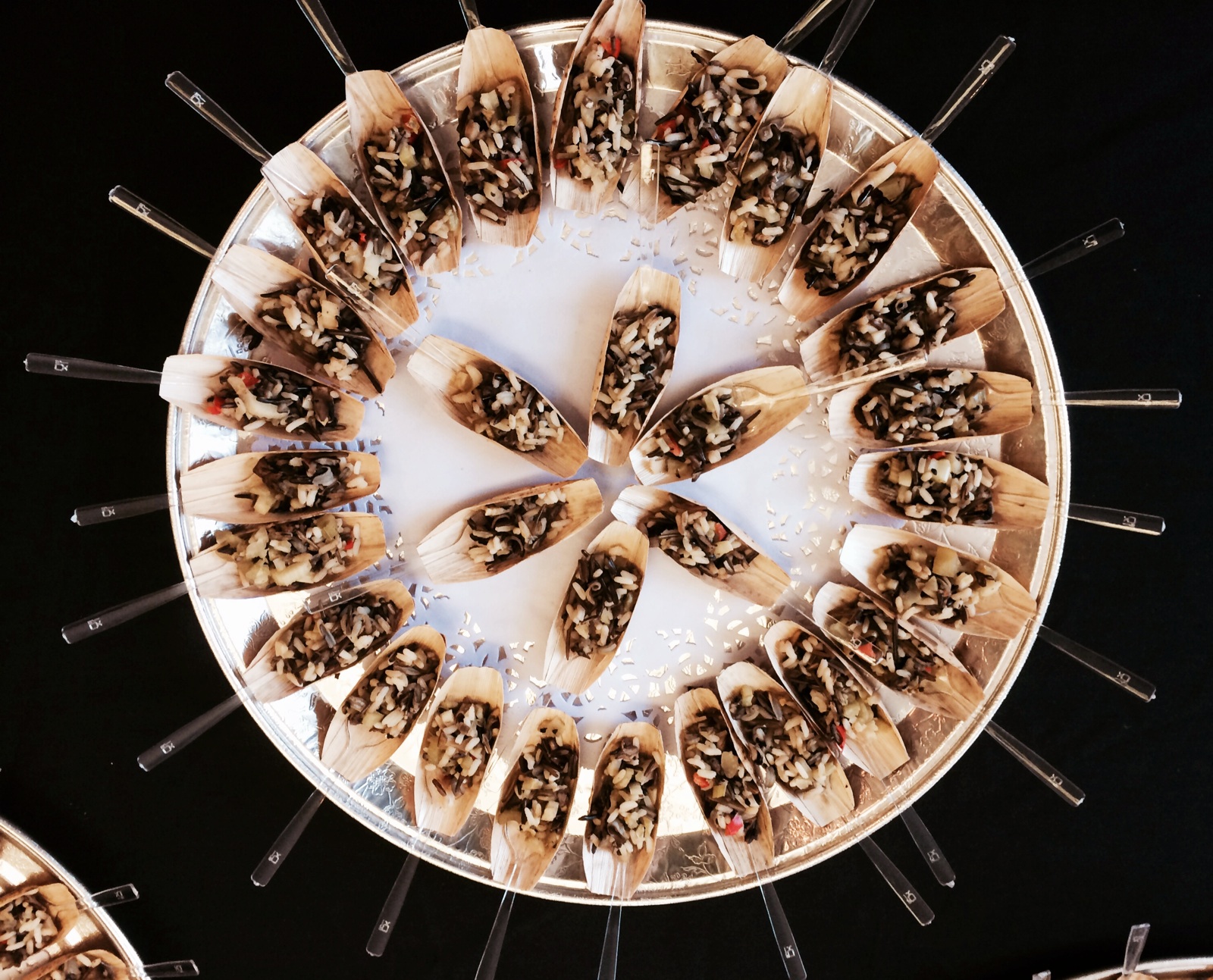 NishDish delivers special meals for any occasion. If you're interested in a Traditional Feast or a special spread of Hors D'oeuvres for your gathering or event please contact us for our catering menus. Email us at nishdishcatering@gmail.com
When placing a catering order, please let us know a little bit more about your event and what you're looking for including:
number of people
date, time, and location
any dietary needs of the group we're serving
budget
For larger orders we require a deposit of 20% to confirm the catering. Numbers for your event must be confirmed two weeks prior.
Workshops and Public Speaking
Chef Johl Whiteduck Ringuette is available for food introductions, and workshops on such topics such as Aboriginal cuisine, and food sovereignty. If you'd like Chef Whiteduck Ringuette to attend and speak at your event please get in touch with us and let us know more about your event and what you're looking for.
About
NishDish is a casual quick service restaurant that offers selections for lunch and dinner through the week, all-day brunch on the weekends, and catering for any event size. Our kitchen sources as many ingredients as we can from Indigenous communities and businesses.
Our homey space at 690 Bloor St. West houses a marketeria that connects urban Toronto to Indigenous products! NishDish also has a selection of reading material tucked throughout the shop. Learn about the Three Sisters, Two Row Wampum Belt, Ojibway language, gardening and much more! Stop by and enjoy some Indigenous cuisine, or have a cup of sweetgrass tea or Mohawk roasted coffee and dessert while exploring Indigenous food, culture and community.
NishDish: Your Friendly Neighbour Since Always